.
.
Jimmy R. Clark,II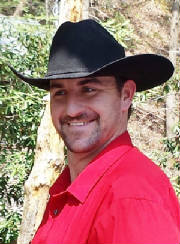 Black Hat Photography
Sweet Song Ministries is honored to have Jimmy R. Clark, II of Black Hat Photography as our Staff Photographer at Heaven's Grace. Pictures are an important aspect of every wedding and we are happy to include photography as part of your Countryside Wedding Ceremony Package. We offer several great photo ops to enhance the memories of your wedding and this is always one of the most fun parts of the day. Jimmy does a wonderful job and my couples truly enjoy working with him. Inevitably the Bride and Groom, or even someone in the wedding party will comment about his great personality and the special way he has of capturing the unique and unexpected. Jmmy has been a valued member of the team since 2012 and I am sure that, like our many other satisfied couples, you will not be disappointed with his services. To view Jimmy's work, please feel free to check out his photo samples on our "Transforming Your Smiles Into Memories" page at
http://www.sweetsongministries.com/id167.html
.
.
You will receive Ceremonial Photos with your Countryside Wedding Ceremony Package at no extra charge. We also offer an optional Deluxe Photo Package for a fee of $250 which includes unlimited photos, with your choice of poses, taken throughout the property. As part of the Deluxe Photo Package, you will also receive a photo collage and a picture of the two of you with your vows on it. For those desiring to take advantage of this offer, pictures will be delivered to you digitally, or via thumb drive, with copyright privileges within one week of your ceremony date. This is a wonderful package at an affordable price and we make every effort to ensure that your photo session is an enjoyable experience. Please note that pictures following the ceremony will not be taken unless you designate ahead of time that you would like to obtain our services.
.
God has blessed me richly and it is my absolute honor and privilege to share a part of those blessings with you by inviting you to pledge your vows at my countryside home. Even so, I ask that you please be respectful of the fact that this is my personal residence and not a public venue. We make every attempt to ensure that your wedding day is not only a precious time to celebrate the love you share, but also a day filled with warm smiles and many happy memories. However, please be advised that Sweet Song Ministries Staff Photographer is the only Photographer allowed on the premises and no other Photography and/or Videography, neither Personal or Professional, will be permitted. Absolutely no cameras, cell phones or video recording devices will be permitted [NO EXCEPTIONS]. Thank you in advance for your understanding and adherence to this policy.
.
Thank you for considering our photography services and please do not hesitate to contact me at (304) 472-0296 with any questions you may have. We look forward to working with you and to turning your special moments into treasured memories.
.
Take care, Keep Smilin' and above all...
.
.
.
Abigail Layman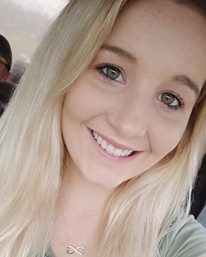 Abi Elle Imagery
/
MESSAGE FROM PASTOR PAM:
Abigail Layman of Abi Elle Imagery photographs weddings I officiate at other venues and, when requested, also makes her services available at my home venue, Heaven's Grace. Although Abby works with me and Sweet Song Ministries, she is an Independent Photographer and the $250 rate quoted above does not apply to photography services provided by her at my home. However, Abby makes every effort to ensure that her fees for weddings at Heaven's Grace are affordable and, should you choose her photography services, I am sure you will find her work nothing short of amazing. Photos are delivered electronically or via thumb drive; and, because Abby does not work exclusively for Sweet Song Ministries, processing and deliverey of photos generally takes from 6-8 weeks to complete. Even so, after seeing the quality of her work, many couples have hired her to photograph other events and it is not uncommon for her to have repeat clients.
If
you are interested in having Abby photograph your Countryside Wedding Ceremony, please contact her directly at abilayman12@gmail.com for pricing information and availability.